INDOOR ARENA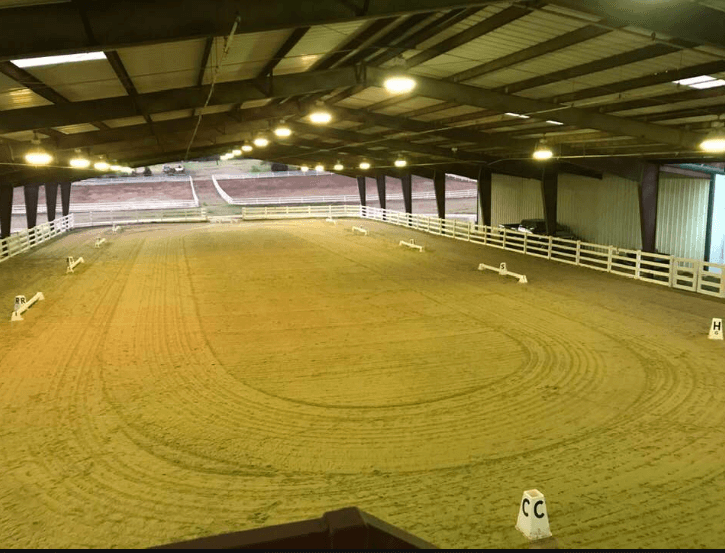 OUR FULLY LIGHT 200X400 INDOOR ARENA FEATURES PREMIUM FOOTING BY ATTWOOD EQUESTRIAN SURFACES. OUR FOOTING IS PICKED OUT, GROOMED AND WATERED DAILY. IT IS A BLEND OF PREMIUM SAND, FIBER, RUBBER AND COTTON. WHEN YOU WALK ON IT, YOU DON'T SINK LIKE BEACH SAND AND WHEN THE HORSES TROT BY IT HARDLY MAKES A SOUND. THIS MAKES IT THE PERFECT BLEND OF SUPPORTIVE FOR YOUR HORSES SOFT TISSUE AND AND GIVING TO THE JOINTS.
OUTDOOR ARENA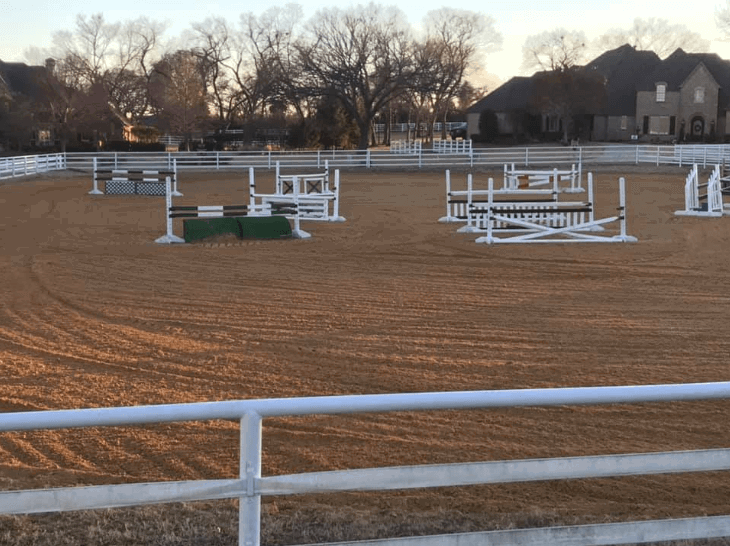 OUR OUTDOOR 350X450 ARENA FEATURES A BLEND OF COARSE SAND AND A FIBER BLEND. THE FIBER HELPS THE SAND RETAIN ITS ELASTICITY AND PREVENT CLUMPING. THE COARSE GRAIN SAND ALLOWS THE WATER TO FILTER THROUGH SO IT DRIES FASTER AFTER HEAVY RAINS. WE KEEP A JUMP COURSE SET YEAR ROUND IN THE OUTDOOR FOR ANYONE TO USE.
COVERED ROUND PEN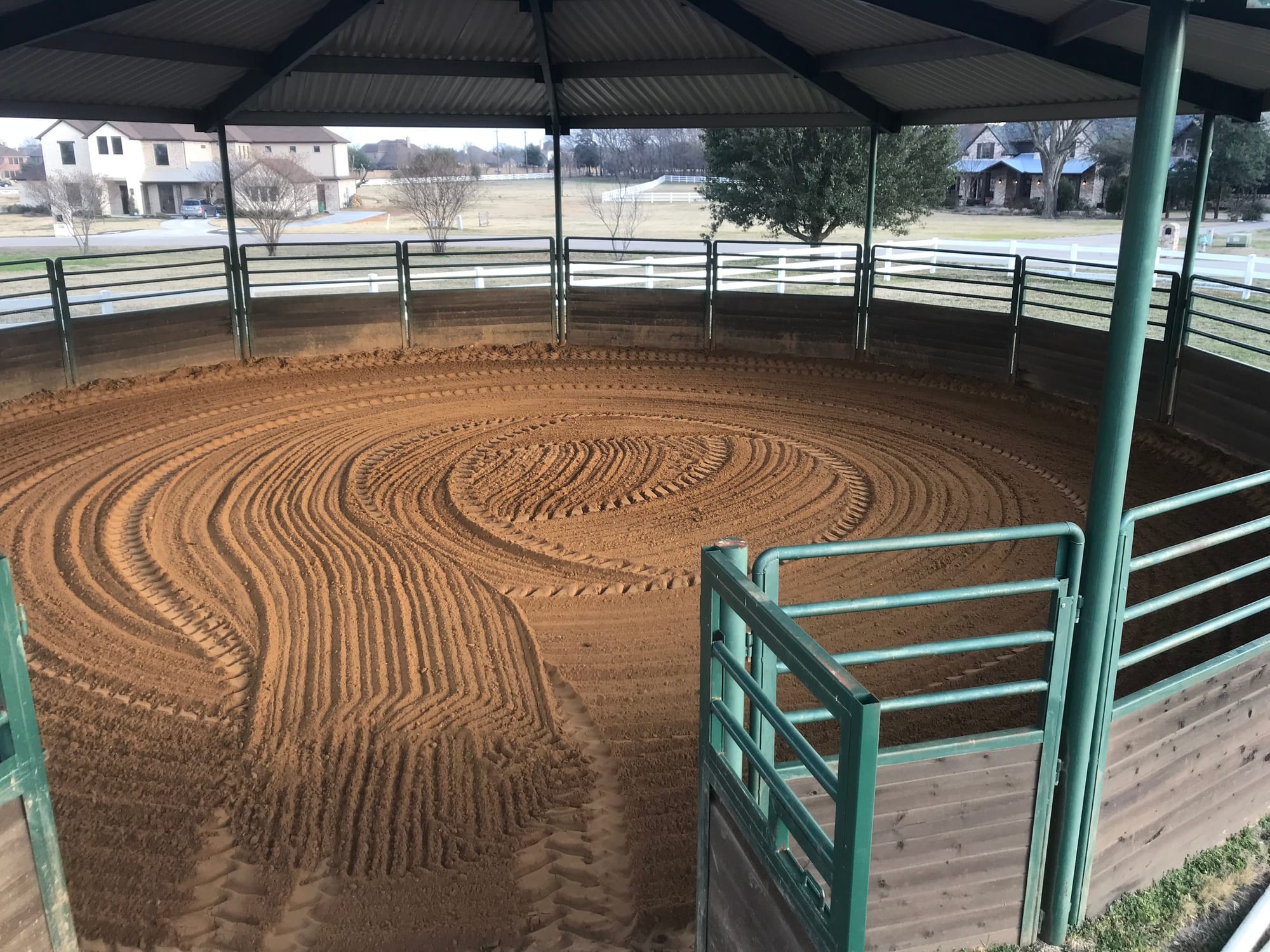 OUR COVERED ROUND PEN FEATURES THE SAME COARSE GRAIN SAND AND FIBER MIXTURE AS OUR OUTDOOR ARENA. A GREAT PLACE FOR YOUR HORSE TO SAFELY GET THE BUCKS AND KICKS OUT BEFORE A RIDE.